Troubleshooting Weak Carbonation Or Salty Taste
Updated a month ago
Carbonation is kind of our thing, so we want to make sure you are experiencing the perfect bubbles with your Spärkel!

If you are experiencing a salty taste or if the carbonation is weak after a cycle, it's likely there is a liquid or air leak in your system.
Before we start, a tip to get the best carbonation: 🧊🧊🧊 Make sure to use cold liquids ❄️❄️❄️ Cold traps CO2  and prevents it from fizzing away. Don't hesitate to add ice to your bottle before carbonating it.
First, make sure your system is running normally: 
The rear reservoir is full
A Carbonator (A+B) is in the chamber (one is required for every cycle)
The pump starts and bubbles flow through the bottle.
If you don't think the system is running normally please run a Troubleshooting Cycle
If you noticed a liquid leak please take a look at this article.
If your Spärkel seems to be running normally but once you pour the drink it is flat or the carbonation is weak, there may be an air leak in your system. An air leak may be coming from the following areas: 
1. Top Lid Stopper
It's possible the Top Lid Stopper is not sealing properly. The area can be cleaned using a towel wet with hot water. Clean the area and the rubber stopper, the stopper can be removed for extra cleaning. To avoid residue moving forward, put the end of the carbonator sachet right in the funnel hole for a fast, clean pour.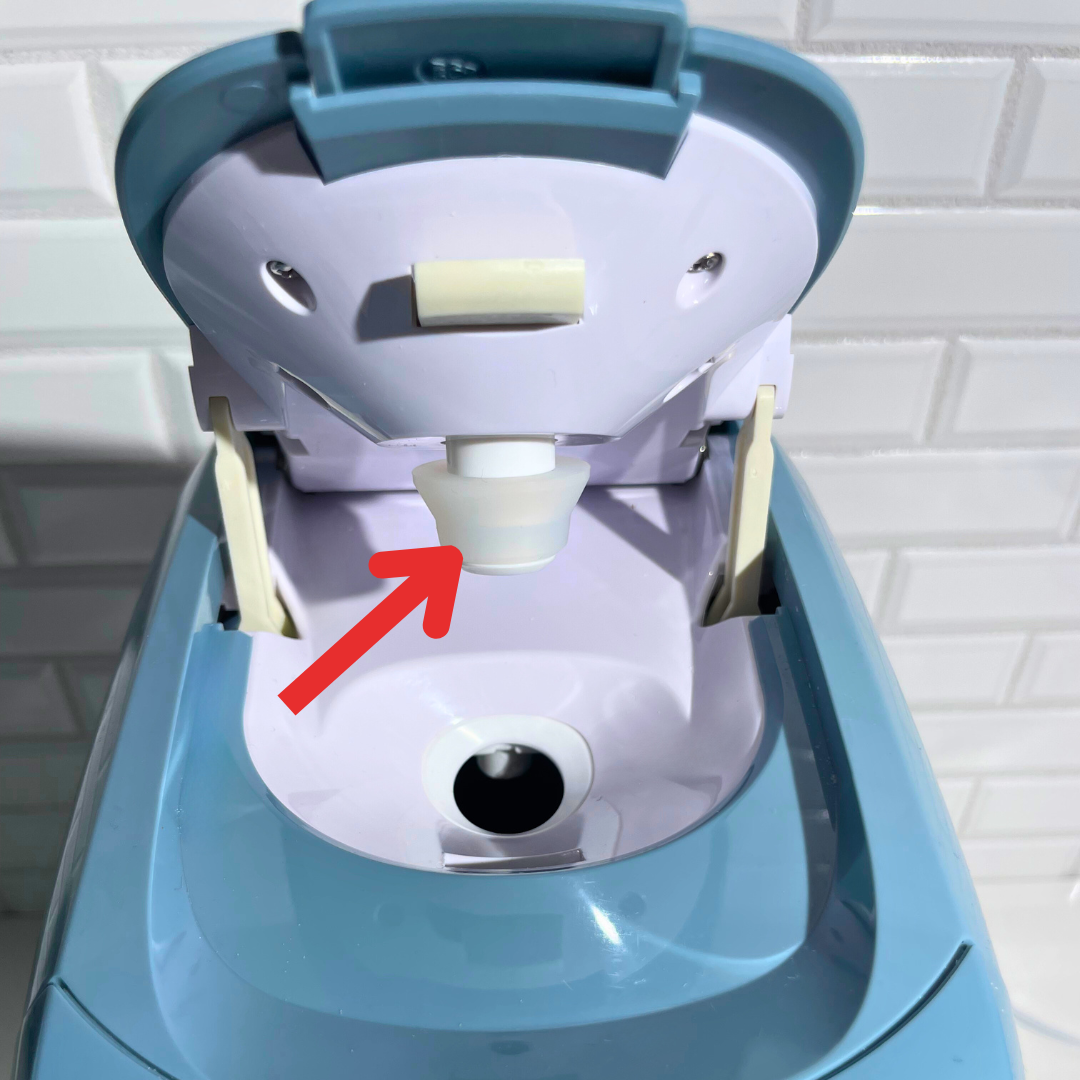 2. Top Cap
If the Top Cap Seal is out of place, it's possible it's letting some air out:
1. Make sure the cap is on tight. 
2. Check that the seal is in place, you can use a blunt object to reset it like this.
Get in touch if the Top Cap continues to leak.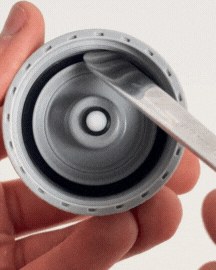 3. Top Spigot O-ring
If you hear a leak from the top of the cap when the unit is running, it's likely that the Top Spigot O-ring is to blame. Make sure it is intact and in place. If it is missing or damaged, please get in touch with us to request a new one. 


If you are still experiencing an issue, remember to look out for liquid leaks you can troubleshoot leaks here: https://help.sparkel.com/en-US/troubleshooting-leaks-343195

We hope this helps! If you are still experiencing an issue please reach out. 
Was this article helpful?